Deep in the worst part of our souls we fear to admit to ourselves a place such as the Democratic Republic of the Congo exists.  I mean, this is the literal setting of Joseph Conrad's hopeless, anti-God screed Heart of Darkness (https://www.abebooks.com/servlet/SearchResults?isbn=9780486264646&n=100121503&cm_sp=mbc-_-ISBN-_-used).  Long before the 20th century it seems like everyone knew something evil lingered out there in the unknown.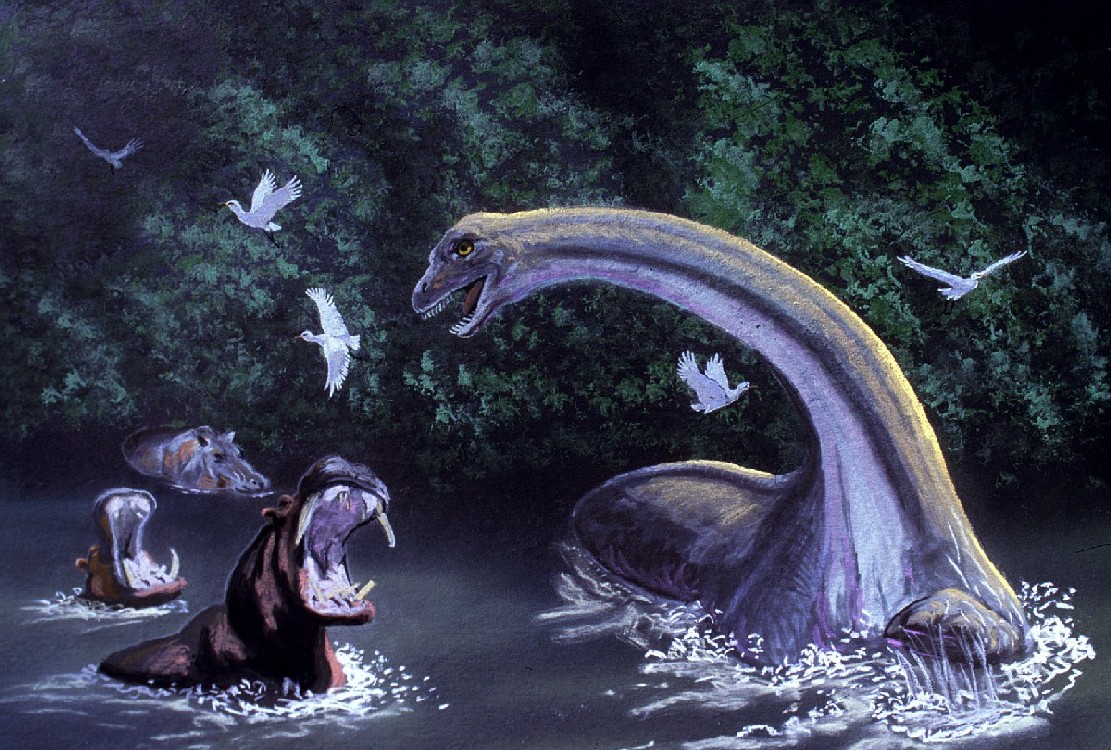 Now I am not going to sit here and regale you with past tense racist horror stories from a long time ago–and for those of you of a pompous literary background similar to my own, do not dare shove Joseph Conrad into this same class of white exploitation!  (For a discussion of this concept, wait until tomorrow for a non-Elsewhere rant, prior to resuming with an exploration of South America.)  Conrad was a true misanthrope, loathing all forms of humanity equally.  No wonder he is among my favorite writers.
These race-based ideas will come into play, certainly, but in the voices of those who spoke them, and not in our current latter day decision to find something from long ago worthy of present day offense.  The history of the Congo is far more complicated and, honestly, infinitely more frightening than some nervous fairy tale an English mother told to her children as they listened to malarial insects chirp outside their hut in the jungle.  We must get beyond the simple fiction of rape fantasies and focus on the psychological truth that inspire such powerful erotic urges.  We can seek cannibalism and find it, and fixate every terrible African genocide in memory, then accurately place it somewhere in the Congo as though in no other land does evil exist.  But this would not even scratch the surface.  For a land with such a fascinating mythology, and with the power to inspire some of the greatest of all tales, the truth is maybe even worse.
This is a mere sampling of images:
So what happened here, in the Congo, that has caused the place to be associated with the worst humanity has to offer?  Is this justified?  We can always find horrible pictures of horrible things to make our point (this is Editorial History, which means I can frame things however I want.  In many ways this is the same motive behind the justification for racism, taking the worst example a group of people has to offer, or the worst personal experience you may have had with someone who superficially fits the bill, and blame an entire race for your unfortunate memories).  If I chose to I could portray Congo as sunshine and joy:
But this, too, would be inaccurate, more like the propaganda of some of the monsters who have ruled this place throughout time.
90,000 years ago there was an uncertain tribe living in the jungle surrounding the Congo River.  All we know about them comes from the weapons recovered by archaeologists, called Semliki harpoons, used for spear fishing:
Of course these were made from human bones.
In the First Century, BC, as with everywhere else in Central and Southern Africa, the Bantu Peoples arrived with their ideas of a unified language, and they revolutionized life in the Congo.  They brought Iron Age technology into the land and quickly displaced the foragers who ate anything they could get their hands on.  The Bantu brought with them techniques of animal husbandry, growing the area into farms and zoos where domesticated animals were raised to be eaten.
By the Tenth Century the Bantu expansion had finished and the Congo (without full regional boundaries yet) divided into separate, warring tribal kingdoms.  These wars have never ended, all these years later, divided ethnically, religiously, or simply regionally.
This murky history is timeless, and the best we can do is highlight a brief few examples.
In the 1870s Sir Henry Morton Stanley (best known for discovering Dr. David Livingstone, who had gone missing in Africa–see the recent essay on Zambia for a longer discussion of this), a Welsh explorer and soldier-of-fortune was hired by King Leopold II of Belgium to conquer the area around the Congo River.  Leopold was interested in a new realm to exoand the African slave trade, which had taken a serious hit following the United States' civil war.
What now came to this already violent land is perfectly summarized in this image:
King Leopold's claim on Congo was personal and self-funded, having nothing to do with the official government of Belgium.  He simply wanted to own an African nation to do with what he wanted, like a spoiled child destroying his toys and always expecting new ones to replace them.
The reign of Leopold over the Congo is considered one of the worst examples of human atrocity in the history of the world.
Ever.
The range of estimated dead over the twenty-five years of his rule in the Congo is at a minimum 10,000,000 people.  After making a speech in Berlin in 1884 to the other colonial nations of Europe and stating that his interest in Congo was the improvement of the lives of the natives, he was granted the international rights to control the African nation.  This promise was discarded within moments of his signature.
The barbarity of Leopold's reign was mostly undertaken by the Force Publique, a mercenary army who plundered the land for wealth, only some of which they presented to the Belgian king.  At first most of the wealth acquired was through the ivory trade, elephants being plentiful throughout the land.
But as technology developed, the rubber industry began to explode, and by the 1890s, with the prices skyrocketing, this became the main crop of Congo.  Leopold's greed became so fierce that he began ordering the amputation of hands for those who did not fulfill the quotas insisted upon.
By 1908 the reports of the horrors going on in the Congo, along with the fact that slavery still existed when nearly the whole world had finally turned away from the practice, international bodies of peace-makers insisted that the Belgian government, no longer fully subservient to their king, take over the region and bar Leopold from having any more claim.  One report, from the Irish human rights activist Roger Casement
stated that at least half the population of the Congo had disappeared under Leopold's brutal reign.
When Belgium took control they changed it from a private bank for a king into an official colony of the nation.  Things did not improve, however, for the people of the Congo.  The Force Publique remained as the national police force and, while slavery had been lifted, the natives were treated mostly the same as before.  No political activity whatsoever was allowed, and the mining and picking and digging and hunting continued, with even more people losing their hands for slacking their duties.
Once World War I began, Central Africa became a battle theater, Belgium having numerous stand-offs with Germany, each nation invading one another's colonies in hopes of growing their own interests.  And while back at home the Belgian government was falling apart, within the Congo they managed to maintain their claims, eventually defeating Germany after two years of apocalyptic fighting.  By the war's end, the League of Nations rewarded them with the contested former German territory of Ruanda-Urundi (now Burundi), which they transformed, through the administration of the Force Publique into another enriching trading post for a nation otherwise struggling to restore itself.
World War II saw the Congo becoming the primary source of income for the Belgian government, which had been forced to flee to London as the Nazis bombarded their home.  The primary battles the Belgians in Congo had throughout the war were with Italian fascists, seeking to expand their own territory in Africa since the Germans had made further incursion into Europe off limits.  This was one of the least celebrated campaigns of the war, and is mostly forgotten today, even within the Democratic Republic of Congo.
In the years after the war a large influx of white settlers from all over the world moved into the Congo, each one looking to seek their fortunes.  These people came from across the social spectrum, many of them every bit as destitute as the natives (although the idea of racial superiority was the one thing that kept most of these people from absolute hopelessness).  And with the collapse of the Belgian authority the natives began growing restless.  The fact that there had been an imposed apolitical tenor to society began to boil over, the rage and hatred buried deep inside so many of the oppressed exploding into radicalism and extremism, conspiracy theories and new religions tearing the people apart.
By the late 1950s an African Nationalist Movement spread throughout the Congo, then rapidly split apart into warring factions.  And while each of the many sides all expressed the same goal: an end to colonization,  the deeply rooted tribal, and now political hatreds, mixed with ethnic disgust, restored the Congo to its ancient past, where everyone seemed to despise everybody else.
One of these movements, the largest at the time, was the most moderate.  Mouvement National Congolais was attempting to unify the different tribes and, if not create consensus among them, then at least achieve peace.  This movement was led by Patrice Lumumba, who would become the first Prime Minister of the newly renamed Republic of Congo.
Lumumba's chief political rival was Joseph Kasa-Vubu
a far more radical racial supremacist who was demanding the immediate liberation of the Congo from Belgian control.  It was in 1959 that one of Kasa-Vubu's speeches (he was by this time the Democratically elected mayor of Dendale) inspired the Leopoldville riots, after the authorities arrived and insisted that the people were not allowed to protest.
The results of this ultimately led to Independence, but it is estimated that as many as 500 were killed over three chaotic days.  Much of the violence was directed at roaming white people, both walking and in cars.  Many were ganged up on and severely beaten, some so badly they were killed.
The nation became increasingly divided as black militants went to war with black militants of a different perspective, and several other black militant groups sniped from the sidelines, awaiting their moment of control.  Additionally the white communities within the Congo increasingly militarized, receiving arms from both Belgium and the United States, declaring that if a majority black government came to power they would orchestrate a bloody coup with the help of their outside allies.
The newly formed parliament then elected Kasa-Vubu the first President of the Republic of Congo, a growing nation as the simultaneous independence of the French Congo unified the two territories and opened the door to even more tribal warfare.
In July of 1960 the remaining Force Publique, nearly abandoned by Belgium, whose diminished power and influence had reduced them into a second rate European dependent, mutinied, demanding for themselves and their white brethren their own Congolese nation.  Most of the nearly 100,000 white citizens subsequently fled when the new Congolese army put them down.  Additionally, there were other secessionist movements throughout the nation, gun-toting militias fighting against the new government as well as with themselves.
On September 5, 1960, Kasa-Vubu dismissed Lumumba from office, creating an even further rift within the nation as those loyal to the Prime Minister went to war with those loyal to the President.  Of course the President had the military at his command, led by Army Chief of Staff Joseph Mobutu.
And while Lumumba tried his best at the fragile game of politics, declaring his dismissal unconstitutional, he had nothing beyond words behind him while Kasa-Vubu had the backing of Belgium and the US.
Mobutu dragged Lumumba from office nine days later, where he was kept prisoner and tortured on-and-off for the amusement of the soldiers.  He was finally handed over to Belgium authorities in Katanga and executed the same day.  Curiously it was Lumumba who had initially appointed Mobutu as chief of the army.
For the next five years Kasa-Vubu administered increasingly weak governments, having no real idea what he was doing.  He found he had enemies on all sides, each new Prime Minister proving not only inadequate, but far more interested in replacing him at the top than improving the state of the nation, which was overwhelmed by small, regional, even town-to-town civil wars.  The daily death toll was never counted, but new corpses were found strewn along the roads nearly every day.
When Kasa-Vubu appointed Moise Tshombe Prime Minister in 1964
it was the end of his administration.  Tshombe, whose later reputation treated him as both a hero as well as a race betrayer, had initially been a secessionist president in the Katanga province just prior to the Congo's independence.  He was eventually reconciled with the central administration in 1963.   What ultimately brought Tshombe down was his decision to hire white mercenaries to help put some of the civil disturbances down.  Kava-Vuhu, rapidly losing control of the nation to Mobutu's machinations, decided that Tshombe had to go less he be stained with the same label of race-traitor.
Tshombe, who had a far more significant following than Lumumba ever had, rejected his dismissal in a public forum, leading to more violence and riots.  Mobutu took advantage of this and, after pushing through a referendum in parliament changing the name of the country to the Democratic Republic of Congo, overthrew the two warring leaders in 1965.  Kasa-Vubu was arrested while Tshombe fled, later to be convicted of treason in absentia and sentenced to death.  Kasa-Vubu was eventually set free in 1969 to retire to his farm, where he died a few months later.  Tshombe was flying to an undisclosed location in Africa in 1967 when his plane was high-jacked.  He was smuggled into Algeria and placed under house arrest.  Both the Democratic Republic of Congo and Western activists in support of Tshombe demanded his extradition.  They were refused.  The Belgians had some unfinished business with the man.
Tshombe died in prison in 1969, officially from heart failure.
Mobutu, for his part, took over the nation with a vengeance (eventually, in 1971, changing the name once again to Zaire).  He would reign for almost thirty-two years.
Mobutu was fervently supported by the United States in that particularly tense moment of the Cold War.  The new President was violently anti-Communist, known for arresting members of that illegal party and taking them into underground prisons, torturing them and engaging them in gladiator-style games versus lions and other jungle beasts.  In 1966 he outlawed all political opposition, forming the single party Popular Movement of the Revolution (MPR), which was made into law that every citizen was a member from the moment they were born.
The slogan of the MPR was "Neither left nor right.  Not even center."  The MPR nominated their candidate for President every seven years, one who would run unopposed in the general election.  Controlling the party by force, Mobutu was the only candidate for his entire time in office.  He was in charge of everything, whatever he desired broken to his whims.  In 1974 he wanted Muhammad Ali to fight for the heavyweight championship against George Foreman, and this happened after his spending of a fortune.
Whenever anyone even whispered of wishing to take power from Mobutu, whether by force or by simply challenging him in a primary, they were dealt with forcefully.  Early on four of his cabinet ministers expressed dissatisfaction with the President's style of leadership.  All four were arrested and subsequently executed in an organized open air event that had an attendance of 50,000 witnesses.
After this, the establishment of his totalitarian government, Mobutu undertook an 'authenticity campaign' of cultural awareness, which saw the renaming of every colonial city established throughout the nation.  After renaming the nation Zaire ("the river that swallows all rivers"), Mobutu ordered the people to change their European names to African ones.  Priests were threatened with five years in the gulag (because that is what those prisons were) if they were caught baptizing a child with a European name.  Western clothing was banned and all men were now required to wear a tunic called an abacost.
Mobutu himself changed his name, supposedly in solidarity with his new law, to Mobutu Sese Seko Kuku Ngbendu Wa Za Banga, an absurd title which translates into "The all-powerful warrior who, because of his endurance and inflexible will to win, goes from conquest to conquest, leaving fire in his wake."  And this man would control Zaire for the next twenty-five years.
For a few highlights of this creature's reign, let's try a bullet list:
Execution of two former Prime Ministers, who were publicly hanged at ceremonies where attendance was mandatory.
The luring of former rivals out of exile with promises of amnesty only to be met by a firing squad.
A regular form of torture performed, usually under Mobutu's instruction, was to have birds tear a person's eyes out, dogs rip their genitals off, and to have their limbs slowly cut off, one by one, until they finally bled to death.
Declared himself "President for Life," despite the objections of the bought and sold parliament.
Had the leader of the military (who was number two in command already in the nation) declare Mobutu "Marshal," a rank now higher than general (as a soldier Mobutu had never risen past colonel.)
Began funneling the nation's wealth into personal Swiss bank accounts.
Purchased a fleet of Mercedes-Benz's, which he would use to travel around to his numerous palaces, all the while driving through the terrified streets where rebellions were continuously put down by constant military sweeps.  Sometimes Mobutu would throw bread crusts at starving children in the streets, which they would attack like geese in a pond.
Everyone in the employ of Mobutu's government was considered inefficient and underpaid.  There was even a statement bandied around, out of Mobutu's earshot:  "the civil servants pretended to work while the state pretended to pay them"
Like so many dictators, Mobutu elevated members of his family to high positions within the government.  His son, Nyiwa, was being trained to succeed him as President eventually, but he died of AIDS in 1994, known for engaging in bisexual orgies.
On the state run evening news, the broadcast was preceded by an animated image of him rising through the clouds to look down on the nation from Heaven.
On the news also, Mobutu himself was the only person (in any context) that was allowed to be referenced by his name.  All others were given a title, whether they had one or not.
Once the Cold War ended the United States began thinking about what a terrible person Mobutu actually was.  With Zaire refusing Rwandan refugees during their 1994 genocide, all assistance was finally withdrawn, rendering Mobutu a mostly powerless tyrant, old, paranoid, probably sinking into dementia.
In 1996, as the repercussions of the Rwandan genocide began to spill across Africa, Mobutu made a declaration that all members of the Tutsi tribe then living in Zaire, whether natives or not, had to leave the nation under penalty of death.  A predictable rebellion erupted, the old man by then barely clinging onto his authority.  Suddenly the Defense Minister of Rwanda, Paul Kagame,
President of Uganda Yoweri Museveni,
and a local opposition leader named Laurent-Desire Kabila
joined forces with Burundi and Angola and began what has come to be know as the First Congo War.
Mobutu had recently been diagnosed with prostrate cancer, and he left for Switzerland to undergo treatment.  The nation utterly collapsed while he was gone.  This war, soon to be followed by one far more deadly, saw as many as 800,000 people killed and an additional 200,000 who went, and still remain, missing.  The result was the overthrow of Mobutu and the immediate restoration of the name the Democratic Republic of Congo.  The new President was Laurent-Desire Kabila.
Mobutu died on September 7, 1997 in Morocco.  The government of the DRC has requested the remains be returned so they can prop them up in a public mausoleum.
Kabila was a Marxist, once a friend of Che Guvera's.  Guvera, however, after a short time in the Congo and stating that Kabila had all the makings of a wonderful leader of men, came to doubt his revolutionary fervor and condemned him as a false prophet.  By the end of the First Congo War there was no new election.  Kabila merely declared himself president and the uncertain people of the nation, used to tyranny, had very little to say about this.
Within months the anger grew back to revolutionary fervor with Kabila being written off as "another Mobutu," his economic changes minimal and the promised new freedoms never enacted.  By 1998 Kabila's international allies in the First Congo War turned against him and shortly thereafter the Second Congo War erupted.  This war grew and grew and consumed nine nations, eventually coming to be known as "The Great African War."  It lasted for ten years, long after Kabila's assassination by one of his body guards in 2001, and is responsible for more than 5,000,000 deaths, many of them barbaric, hacked to death with machetes, crushed under piles of rocks or simply raped to death in their homes.  This war, ultimately, became about possession of the remaining "conflict minerals," which were items of value extracted from the earth after war had razed it.
Kabila's son, Joseph Kabila, replaced his father as President and remained in place until January of 2019.
Joseph Kabila seemed to desperately want piece for his broken nation, but was ultimately unable to achieve it.  He spent years investigating sexual assaults by the military, and crimes against humanity, attempting to go on international tours asking for forgiveness.  This only enraged the nationalists still at war all across the DRC.  The violence never stopped.  It has never stopped.
Controversies over elections also added to the flames, partisans denying Kabila's re-election because they had backed another candidate.  Elections were declared void, and even the Catholic church called one election, in 2011, filled with "treachery, lies, and terror," was is an accurate enough statement.  It seems that the primary opposition candidate, Etienne Tshisekedi,
had the results from more than 2000 polling stations in his stronghold region lost and not counted for the final tally.  Kabila had received only 45% of the vote.  Tshisekedi stated that he planned on swearing himself in as president.  Nothing ever came of this.
In 2015 the parliamentary requirement of a census prior to the next election outraged students at the University of Kinshasa, who began protesting in the streets.
At least 42 people were confirmed dead in this uprising, although the government at first claimed it was only 15 before revising the number to 27.  The protests achieved their goal however, and the census requirement was shot down in parliament.
In 2016, according to the newest version of a constitution in the DRC, there was a requirement that the President could not serve in office for more than two terms.  Kabila, through his allies in the National Election Authority, had the vote delayed two years, causing more protests and riots and death.
On January 10, 2019, after yet another contested vote, Kabila left office, to be replaced by opposition candidate Felix Tshisekedi, the son of the former candidate.
It still being very early in his term it is difficult to predict what may happen in the coming years. Tshisekedi promised to pardon 700 political prisoners, those who were jailed by Kabila for their own opposition to his policies.  On March 14 he followed through.
But the history of the Congo seems to be an endless sinkhole, sucking up all good intentions, all hope, and spitting it back out with black flames of hatred and death.  It is difficult, after all these many years, to find hope in the Democratic Republic of Congo.  And yet we do, helplessly, praying to a God that most of us interested in this land no longer believe exists, that somehow we might find a way to keep the world from exploding.
©2019 Lance Polin