Before we go off the ledge I'd like to point out that the term "morality" is imprecise, as our ideas on just what this means shift from culture to culture, and has had drastic changes throughout human history.  Ultimately it doesn't mean anything, diving into the murky depths of conflicting decency.  Not everyone sees "morality" the same way, of course, and sometimes other people's take on what it means to be good wind up being the exact definition of evil to another perspective.  And yet with all of this said, let's attempt an analysis of our usually generalized meanings.
What do you consider "moral?"  Is it this?
Or how about this?
Some people still think that these actions define how to be a good person in the world:
and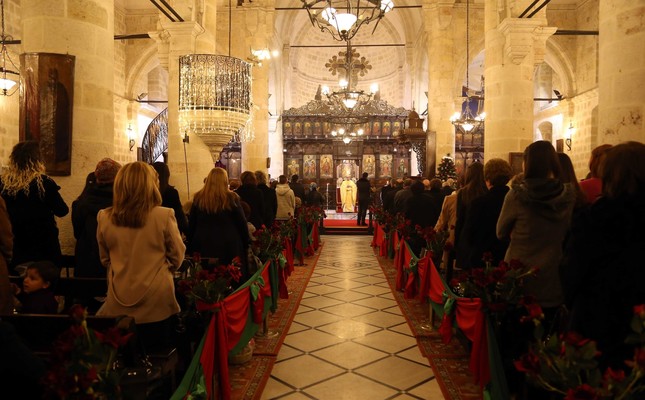 and
or even
All religions tend to justify themselves as moral, regardless of the evils that men do.  Should we decide to tear such broad beliefs asunder we can point out their crimes: the brutality and the outright slaughter of every single one of these movements, from declarations about being the "chosen people," to priests raping children, to apocaylptic terrorism (and this is of course not just a Muslim thing), up to whatever murderous orgies certain Satanists have both intentionally and inadvertantly been involved with.  No faith is pure because no people are pure.  But I don't want to discuss religion (I could go on and on and on and find very little positive to say).  This is meant to be about civilization itself, and how we have changed over time.
Now I tend to write about history, although here on this site I have been far more into the editorial side of late (summertime, the children out of school, my teacher wife at home, and the exhaustive heat destroying me moments after I wake).  Editorials are far easier to write, shouting out a sometimes unjustified opinion about something.  But I try to be meticulous, gathering up beliefs outside of my own to pose a debate about how different people see the world.  None of us really believe the same thing, or at least not for the same reasons.  Most people will consider heroic firefighters, for example, extremely moral in their efforts, although at the same time some firefighters might also be just about the worst people in the world when out of uniform, slapping their wives and kids around in a drunken rage at home.  A soldier fighting for freedom might also be a rapist and murderer.  Priests, as stated above, might be pedophiles.  We have divided natures, all of us, outside of these examples of extremes.
Most of us are not heroic, but we like to see ourselves as such anyway.  For example, I am fully aware that the best thing I have ever done in my life is to care for my children, love my wife, and try to protect them (and, oh yeah, rescuing my former fighting dog from a cruel pit in North Carolina– 
my bloated cat, Francis, is also a rescue) and attempted not to hurt anyone.  We can make a statement about this being "moral" behavior, sure, but that doesn't have much meaning considering that all of this is what I'm supposed to do if I want to survive in the world.
Of course these ordinary experiences have little to do with my often skewed perspective of myself and my perceived importance.  I dream of that I am a first amendment crusader, some noble voice declaring that free speech is more valuable than anything else in society.  Often I rant about this notion, frequently even going out of my way to offend someone on a different side, just to try and prove my point.  There are times when I even believe that people are listening, that somehow my gruff and occasionally rhythmic words have had an impact, and might somehow realign the world slightly more towards my favor.  This is delusion, of course.  At my best I provide a passing interest, soon to be forgotten as your lives move on.  Some readers might even be momentarily enthused, offering me a 'thumbs up' or even a heart of praise, and, on special occasions, making a comment (thanks, Paul; thank you to the great nation of India, not my home, but home to my largest readership).  But, if I am honest with myself, I know that whatever I have to say has had no impact on anyone.  People either agree or disagree, and the gamesmanship of wording is not going to change any person's mind.
But what does this have to do with "morality?"  How can we even define such a term in a world so far apart?  In some cultures (perhaps in every culture), the murder of certain individuals is seen as a moral act.
The last two images offer justifications for killing guilty people.  In many cases it is difficult to disagree with these assertions, seeking, as most of us do, to live in a "moral" society.  But:
And so the issue of morality gets even murkier, our need for revenge often outweighing our capacity for compassion.  Justice itself has wavering meaning, and the angrier we grow as a civilization, the less patient with other perspectives we become.  And as these issues grow, come to a head, the world grows increasingly more violent.  It is like the very idea of "morality" has split and gone to war against itself–a philosophical civil war that bleeds into every part of society.
On the other side:
The last one is actually from a manual for protestors, teaching them the topics to bring up when shouting and interrupting people.  A much better anti-death penalty argument is
And then there are the more extreme perspectives, that vicious beyond eye-for-an-eye sense of justice:
Sure, we might sympathize with the notion.  With rape people have to live with this for the rest of their lives.  But it isn't eye-for-an-eye justice, is it?  No, that would be the hiring of professional state sponsored rapists to rape the rapists.  Would they be set free after this?  Is this a solution anyone is in favor of?  Doesn't this completely invalidate the notion of eye-for-an-eye as a form of "morality?"
Look, I don't want to get into a debate on the merits or lack thereof on the death penalty (I have written on this earlier).  I am still interested in our notions of right and wrong and how different our beliefs are.  Let's take abortion.
We can certainly understand the outrage that pro-life people have for the practice.  We might even understand, on a personal, "moral" level why they wish to outlaw it.  Regardless of the pro-choice notions of freedom, one cannot get away from the fact that abortion is the ending of at the very least the potential for human life.  But it isn't as simple as that, is it?  We can understand every bit as much the usually agonizing decision a woman must make to end her pregnancy.  In many ways we can make the argument that what she is doing is making the "moral" choice.  She might know the sort of suffering the child would be forced to endure, either through her unpreparedness or the conditions that form her life.  Most abortions are performed in a sense of desperation and very few of them are merely a slut's selfish idea of birth control (every side has its villains).  And if what the woman is doing is setting up a world that will save the child from misery as well as saving herself, how can we argue that what she is doing is a sin?
People read their bibles and make of them what they choose.  These ancient texts have been so watered down, so translated and re-translated that the original meanings within their original historical contexts are completely lost in the modern world.  We might as well learn our lessons from The Illiad (https://www.abebooks.com/servlet/SearchResults?isbn=&an=homer&tn=illiad&n=100121503&cm_sp=mbc-_-ats-_-used) or the story of the Golden Fleece (https://www.abebooks.com/servlet/SearchResults?isbn=9780141397948&n=100121503&cm_sp=mbc-_-ISBN-_-used) for all the relevance biblical tales have to the world of today.  One cannot get their "morality" solely from the text of an ancient book.  One must experience the world if they choose to define it as just or unjust, as good or evil.  Nothing is so static or absolute, nothing remains the same, beliefs shift and transform, and if we try to reinvent the notions of the past to apply to the "morality" of today, well, then all of us truly are waning, awaiting that final knell that sees the whole world on fire.