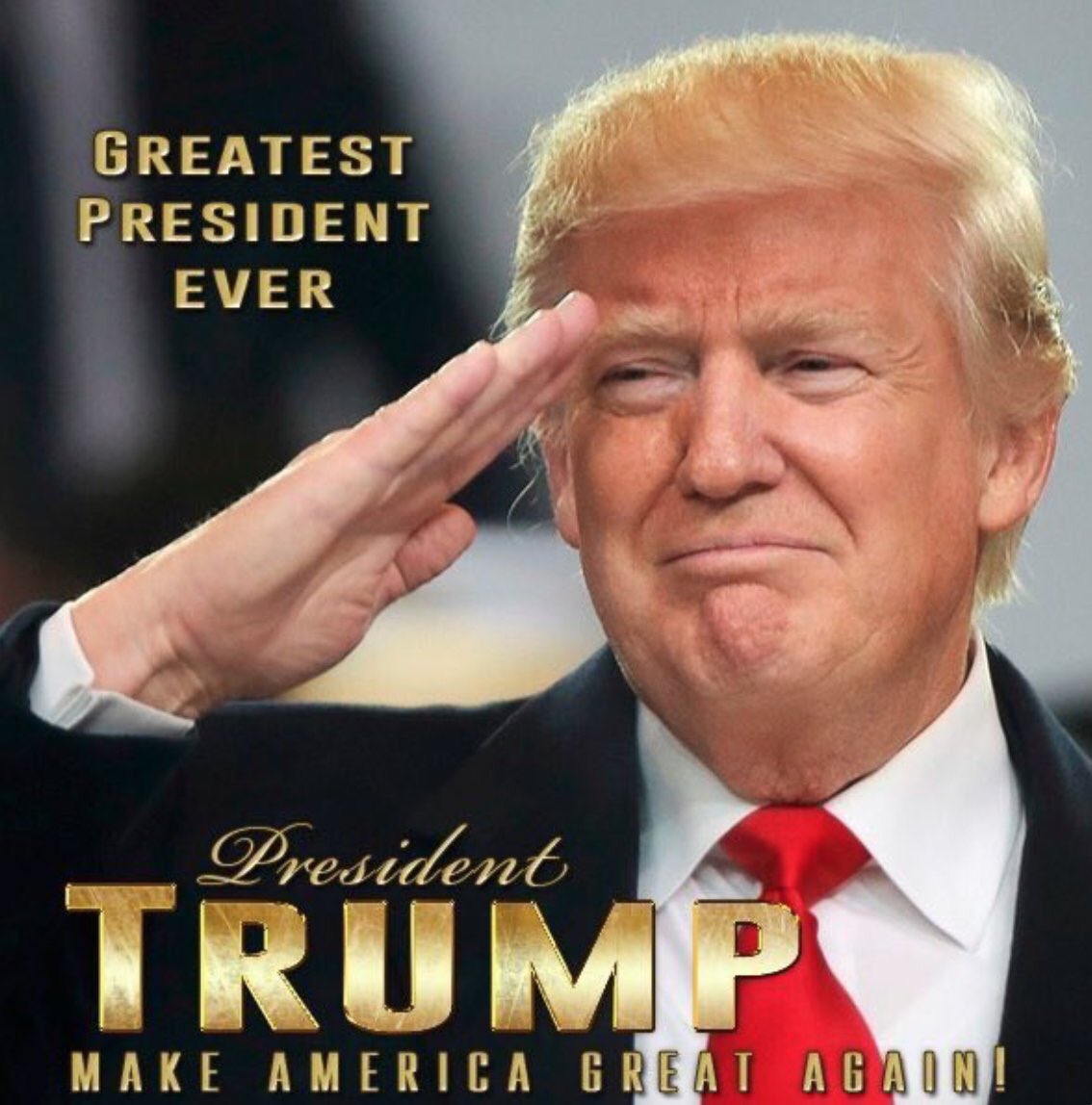 People are saying that President Trump likes to fuck his daughter Ivanka.  I don't know if this is true–I have never met the man and only seen him on TV.  But people are saying this.
Now we have all heard this, whether it is truth or a slur only other people know, but the truth, as it has become under this particular administration no longer has to have proof.  I mean, if just one of you out there believes this to be true (and I researched this, there are whole websites dedicated to this,
https://www.ign.com/boards/threads/do-you-think-donald-trump-has-had-sex-with-his-daughter.455108013/)
I mean, people are saying this.  How do we know if it's true?
The statements of people celebrating our President are impressive, not just the 'greatest ever' or 'making America great (again),'but all the joyous individuals claiming how much he has done for them:
Don't you see the slogans?  To hell with facts, to hell with examples of how and why this is promoted as reality.  I mean, look at the chart above: Coolidge, after crooked Warren G. Harding died and the tremendous corruption of his administration was exposed, "Silent" Cal stood by saying nothing and trying to restart the government so the crimes of his late predecessor did the least harm.  McKinney, killed in office after a year, an ambitious ideas man who never had a chance to follow through with anything (replaced by Teddy Roosevelt, whom we will get to shortly), tried in a short period of time to forget about the shame the nation would have to endure until world events consumed them.
Eisenhower, restoring some semblance of reason in that post-WWII era, that post-Atomic bomb time when everyone was terrified and Truman, an unlikable man, made everyone nervous and the Reds were supposedly spreading their demonic message and Joe McCarthy was on a rampage and there was still so much money after the war and comic books were corrupting children, the nation wanted a secure daddy figure to tell them everything was going to be okay and let's let the general do whatever he thinks best because I am too busy baby booming and moving to the suburbs and buying a brand new car and working for a burgeoning corporation that has promised me they will have the back of my family after I die.  God bless Dwight, because he can be held up as a decent man!
Bill Clinton–a creep who knew how to make money for the nation.  It is an age of cynicism and growing partisan divide, played out mostly on the nightly news and online screaming rooms.  Politics has become entertainment, a blood sport, and goddammit how does this scumbag manage to stay afloat?  He must know what he's doing.  Let him get away with it.
William Howard Taft, Teddy Roosevelt's handpicked successor, a future Supreme Court Chief Justice who understood the law better than anyone and was fully aware that World War I was on the horizon.  "I will keep us safe!" Taft said in this dwindling age when Presidents were still respected.  "I will save us from the Communist chaos and the militaristic terror spreading throughout Europe.  You can count on me.  Just let me impose this legislation and you will be . . ."
Richard Nixon, in front and just after both elections, had a great deal of social and international chaos to work with.  It does not matter how his paranoia over a dominating victory in the 1972 election led to his unleashing former spies to steal documents from his flaccid opponent George McGovern's campaign.  He was still clearly in charge before the fall.  In 1968, after LBJ had mangled the nation with the endless failure that became the Vietnam war, after dividing Southern Democrats over the Civil Rights act, and after the grim hopelessness of a series of political assassinations, Johnson simply gave up; he retired, leading the way to the past tense that Richard Nixon had to offer, his own bottled up corruption that the quality of Eisenhower, whom Nixon was Vice-President with, now allowed to impose new ideas and regulations upon the nation that he claimed to love but which plenty of people could justify claiming he despised by his actions.  And yet Richard Nixon, today, this bugbear of the far right in his era, would be denounced as a left-wing stooge, a RINO, caring about the environment and the well-being of the people of the nation after his own surly ambition.  Yes, Nixon got away with a great deal of curious things in the collapsing age of the 1960s through early 1970s.  After all, most people were too stoned to do anything other than bitch and moan just how wrong the state of the nation was.
George W. Bush in 2004 benefited from the PTSD the whole nation was suffering from, regardless of their angry partisan views, following the horror that was September 11, 2001.  People were scared.  They suddenly looked to a government they hadn't truly respected since Kennedy was in office (or earlier, if their politics wavered elsewhere).  And Bush, Jr. was nothing if not convinced of his own well-meaning decency, regardless of how those notions may have turned out.  He was a confident man, a public servant to the core whose personal interest in whatever private company was profiting off of his stoogery was secondary to his often deluded ideas on how to "keep America safe."  And the people in the nation were scared, we were truly terrified and yes, even if we disagree (said most of Congress), let's let him do what he thinks is best and we will deal with the consequences later.
Herbert Hoover turned out to be one of the greatest failures in American Presidential history.  Not all of this was his fault, of course, the crooked greed of Warren G. Harding and the aloof silence of Coolidge before him leaving him to be the one standing around helplessly as the stock market collapsed, as natural disaster ravaged the farmlands, and as the Great Depression overtook the world, feeding into the radical right wing movements that were overtaking much of the world.  Hoover tried his best, he randomly attempted new laws to keep the hopelessness at bay, but the movement of the world overwhelmed him.  He offered so many conflicting views that he did more bad than good in the final analysis, leading the way to FDR and the true dawn of World War II.  This is the massive impact an anonymous figure like Herbert Hoover has had on United States history.
And now Donald Trump, apparently, has imposed far more change on the nation than everyone before him.  More than George Washington, than Thomas Jefferson, than Andrew Jackson and Abraham Lincoln and Woodrow Wilson and even FDR.  Certainly more than Clinton and Obama, the true targets of his rage, for whom his angry changes to the way the nation works are apparently targeted and yet have nothing in reality to do with.  Ronald Reagan, in this current administration, while being held high up as a saint, is yet another past-tense Republican whose innate decency would today be written off as a RINO, another fake Republican that the far right, whose parents worshiped when they were children, could condemn as a traitor.
People love to exaggerate their ultimate value to the world and to the future when talking about either themselves or those they hold up to the highest standards.  And the only thing that I see from all these crude catcalls and the nonsense that goes back and forth in the voice of indifferent allegation is the destruction of language, the loss of meaning of once important words.  "Very."  "Greatest."  "Terrific."  "Perfect."  When one can transform these terms into their exact opposites, "Very."  "Worst."  "Terrible."  "Failure," then language itself loses meaning, creating a newfangled Tower of Babel (for you handful who still consider the Bible) where everyone is speaking over everyone, and nobody understands, or even cares to listen to anybody.
This is the legacy of President Donald J. Trump, both a demigod and demon within the flaming chasm of a divided America.  If nothing else, regardless of how you view the man, one can not dispute that his impact on the nation has been . . . well it's been tremendous . . .