Once
–or no, wait!
This is where we start.
With innovation
danger,
barbarism,
and the unexplained.
Life was hard in those days.
As far as we can tell everyone died screaming.
Cut to a few thousand years in the future and society has drastically changed, those early innovations leading to the building of primitive monuments at the center of a new thing called 'civilization.'
It was magnificent.  And yet
Who built the future?
It hardly changed over the next four thousand years
Business and conquest intertwined
And if you didn't like it
Sometimes even the self-loathing humiliation of
until eventually
And then things changed again
But this joyous truth, perhaps the greatest social change in all of human history, led to deep and profound resentment
And they tried, they tried to change things back to a past they imagined, through the romantic tales of their late ancestors, was the height of civilization
The savvy politicians realized that they needed to throw the oppressed a bone.
Of course this did not go over well
But racial problems are not the only problems
And we ask ourselves, have things gotten better?
We convince ourselves that things keep getting worse.
We scribble rants without understanding where we come from and how far we have gone
We make it personal too, forgetting how awful things might be for somebody else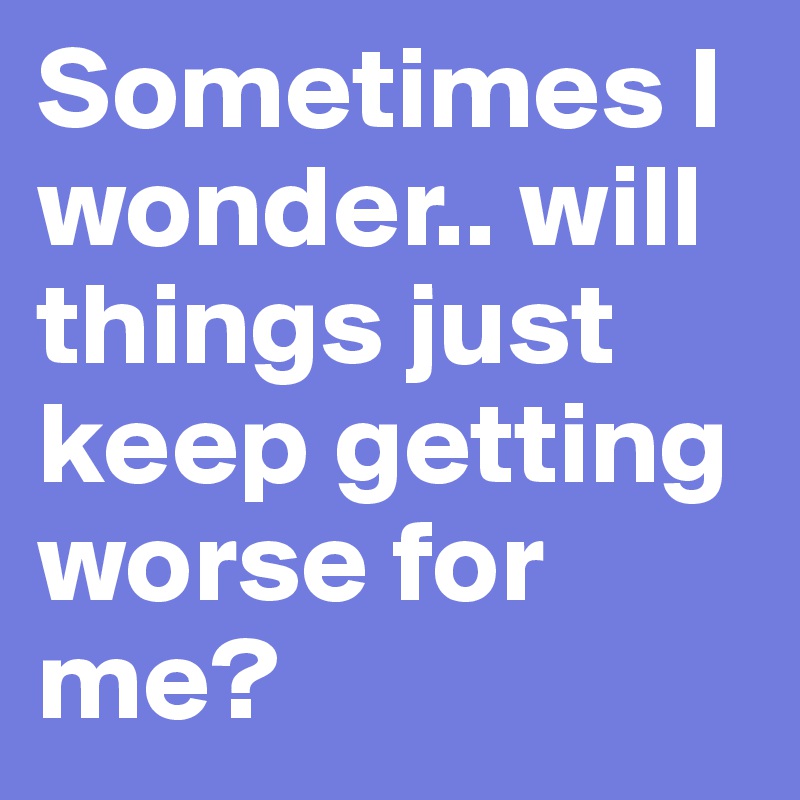 Look, I am not here to defend today, declaring the present a worldwide utopia.  I am not an optimist.  I don't particularly like people (often myself included).  But it always annoys me when some whiny asshole pretends they are
or believes they could somehow sink back in time and be happy.
No, things are not better today.  But they're not worse either.  Sure, we've made progress, socially, economically–even regarding civil rights.  Nothing is equal, however, and we all know that it never will be.  Hatred remains unabated, resentment seems to keep growing, more than just envy and covetousness, but an honest and singularly guided loathing which turns into finger-pointing blame for everything going wrong.
And even for this we can find someone else to blame, or something, or the way of the world, or just how terrible everything seems to have become.  After all, ancient fears about the end of the world are more plausible today
Of course people say that things can always get worse and of course they can.  But that does not mean things were better in the past, that they were some sort of glory day like back when you were young and you had the greatest time of your life, or the most fun, or were starting to fall in love.  There are timeless moments too, drifting all the way back into the past, to early history, even at the dawn of man.
The only way that things will keep getting worse is if we continue convincing ourselves this is true.  Otherwise–otherwise?  Everything stays the same, the same fears, the same danger, the same hopes and dreams humanity has always yearned for and struggled with.  Despite the slowly changing times and our rapidly developing technology, and no matter how easy things are made for us and how bored this finally makes us, nothing has really changed all that much since the early days of civilization.  Man has not socially or intellectually evolved, regardless of recorded knowledge.
I doubt we ever will.